Santa Cruz
Where central California meets NoCal sits Santa Cruz. It's a university town, hosting the University of California Santa Cruz, and it is certified new age. Yoga is all over, as are vegan restaurants and options, and it's got its share of psychics as well.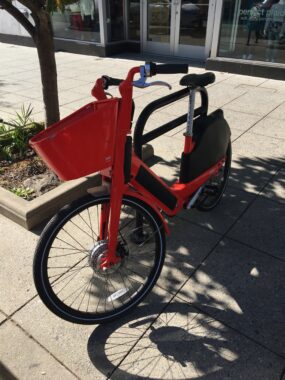 Different from Carmel, Big Sur and the upper central coast. Santa Cruz feels more like a city, even when compared to some other new age towns.
Our first impression of Santa Cruz was that it was much more grungy than Sedona-Arizona, Whitefish in Montana, Ashland-Oregon, or even Laguna Beach to the south. Perhaps it is the number of students, or the proximity to the affluent bay area, but it had a much different feel. We noticed more drugs as well as a few more homeless. Downtown had an L.A. feel to it, in terms of the mix.
But then we realized that we'd started on Pacific Avenue, which is the drag. From there we walked our way to the pier, before venturing out to some of the outlying areas. An important warning to travelers, and to ourselves, is that the main drag does not represent the whole area, any town. Just a block or two off the main street, the vibe relaxed, became cleaner, and the yoga studios appeared. If you do go to Santa Cruz, wander away from the drag.
The Santa Cruz Pier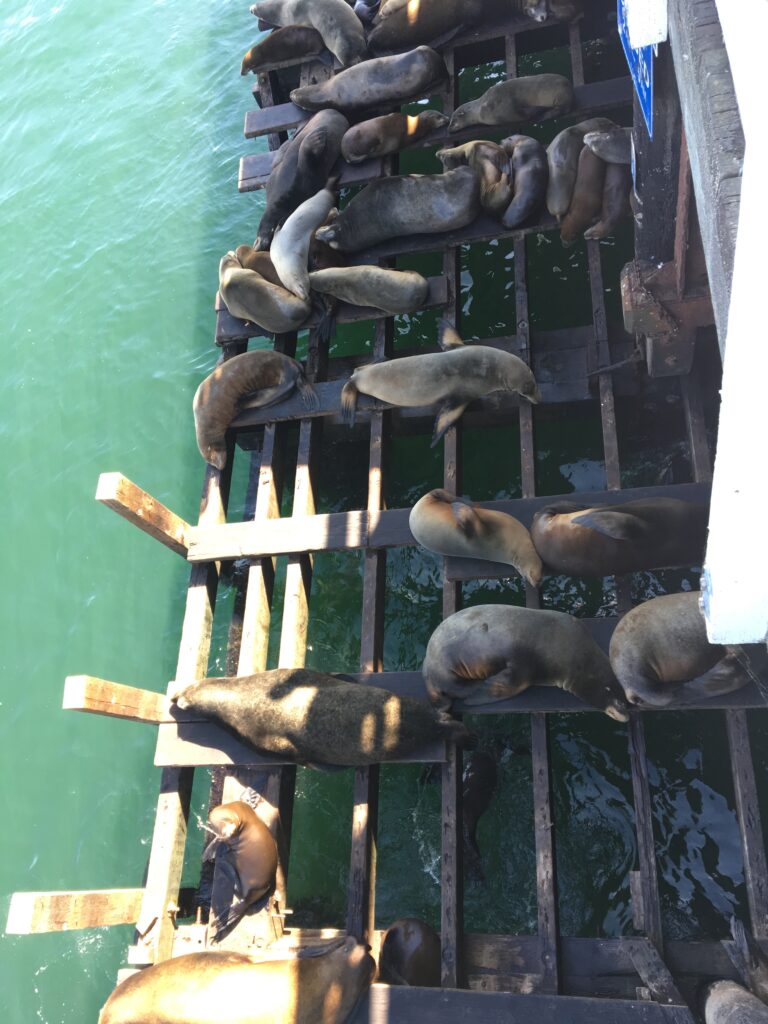 We liked the pier. About half is drive-able. The end is not. But it's not carnival pier, thankfully. The highlight for us was the mass of sea lions camped underneath. (Supposedly, you can tell by the flippers and the little ear flaps, so we're sticking with sea lion vs. seal) As we made our way along the coast, we loved the stops to watch them catching some rays. Better was to catch some playing.
The pier is lined with restaurants and we made our way to the end. Our fish sandwich was good, and while we'd recommend it, it was our only selection for the day, so we can't compare to others.
It's also a nice spot from which to get a view of the coastal portion of the city. The picture above was taken from the pier.
Murals
Not as much an art gallery town as Carmel, the number of artistic murals we found, most of them unsullied with graffiti, was unexpected. We did see our share of graffiti, but the murals were a welcome change. That prompted a quick search for mural tours, and we found this link at Santa Cruz City Arts. Keep your eyes open as you're walking around. It's pretty cool.