Asheville Yoga
The South's Yogic Center
There are more Top 10 Yoga Town/City/Trend articles floating around to confuse everyone. We don't have our ranking, but when we look for a strong yoga town, we look for concentration, acceptance and diversity of yoga offerings. And Asheville fits the bill.
An Official Yoga Festival
The Asheville Yoga Festival [LINK – Facebook Link] Asheville has a large yoga festival held during the summer. In 2017, its fourth year, the festival will be July 27-30 and spread across multiple venues in downtown, walkable, Asheville.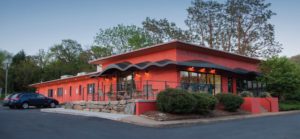 The Studios
Asheville Yoga Center – [LINK] – The studio offers over 100 classes per week and training for 200 and 300 hour teacher training certifications.
West Asheville Yoga [LINK] Therapeutics. Yoga. Meditations. Mantras. Kirtan. Joy. Bliss. And a class with Kundalini yoga, meditation and gong bath. Sounds cool.
Asheville Community Yoga Center [LINK] Donation based and non-profit yoga center. From their Vision, they believe, as all new age yogi's do, that practicing yoga regularly greatly enhances a person's physical, mental and spiritual health. The center offers upwards of 15 classes in a day in multiple studios.
——————————————